Our

Pastor

And

the things

that thou hast

heard of me

among

many witnesses

, the same

commit

thou to

faithful men

, who shall be able to

teach others

also. – 2 Timothy 2:2
Landmark Missionary Baptist Church
Our Pastor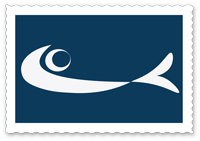 Pastor Jeffrey Ellis
Jeffrey was born in Syracuse, New York. He accepted Jesus Christ as Savior on February 12, 1983. First Landmark Missionary Baptist Church of Visalia baptized him on July 23, 1995. Following his baptism he united with the church serving faithfully for many years.
Jeffrey married his loving wife, Mendy on June 8, 1996. They have four children: Holly, Cory, Melody, and Cody.
He accepted the call into the ministry April 8, 2012. FLMBC Visalia ordained Jeffrey on September 26, 2015 after accepting the call to the position as Pastor of Landmark Missionary Baptist Church of Arroyo Grande, California.
Jeffrey received a Master's in Theology from Fresno Missionary Baptist Institute — May 13, 2016.